Archive for the 'Promotion & Endorsements' Category
By senoff.michael@gmail.com On May 31, 2013
No Comments
Click here to continue reading
By senoff.michael@gmail.com On August 1, 2011
No Comments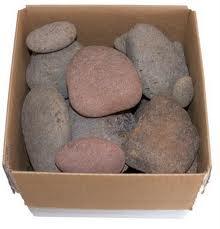 I've been studying Jordan Belfort's Straight Line Selling System and this one story he told was very entertaining.
I want to pass it on to you but if you're offended by strong language, you may want to pass on this story.
In Jordan Belfort's own words he recounts . . .
When you have a turnkey system that's so effective and so foolproof that anyone can step into it and with a little bit of training take to it, that's a winner.
That's the Straight Line Selling System.
http://www.jordanbelfortstraightline.com
When I created the Straight Line Selling System I turned it into a system everybody and I mean everybody could succeeded with, men, women, even people with accents.
I had a kid named Bobby Koch who worked for me, he was an Irish kid, he had a big beefy head, this kid. . . he had giant eyeballs, right?
And this kid was as dumb as a box of rocks, he was really . . . I'm telling you he had an IQ just north of Forest Gump on three hits of acid.
That was Bobby Koch.
Okay, Bobby Koch came to me with all the desire in the world.
His New York accent was so thick there was like smudge coming off his words.
Bobby Koch never read the Wall Street Journal in his life.
And if he tried to, he wouldn't know what it meant.
He just wanted to be rich and he believed in me.
And he believed in the place he was working which was Stratton.
In the early days you could walk in and you would say . . "Oh my God, the wealth is dripping off the walls."
So Bobby sat down behind the desk.
And I trained him.
I trained him like we're doing here every day.
Just imagine this training every day for two years on tonality and structure.
Bobby was one of the only people that didn't take to the system.
It took him four months, he was barely getting by.
Now, barely getting by was making $150,000 a year at my company and you were still considered a piker.
No one respected you as a Piker.
So Bobby struggled and he struggled.
I sent him to speech lessons to a guy named Sam Shmok who was teaching actors how to do dialects.
He was a famous speech therapist.
And Bobby went out and got speech lessons.
He taught himself how to speak correctly.
He read the Wall Street Journal every day.
And guess what?
By year one at the end, dumb Bobby Koch was making a million bucks a year.
Bobby Koch began making a million three, a million four per year.
He had a vicious coke habit, a vicious alcohol habit, a gambling addiction.
He had all the vices.
But because of the Straight Line Training was so powerful, it didn't matter that he could roll into work all screwed up and he still soared.
Okay, that's the power of the system.
For the complete interview go to . . .
http://www.jordanbelfortstraightline.com
PS. I've been promoting Jordan Belfort's Straight Line System and if you order it from my link, I will make money.
And I've ordered the system too and have been going through it and it's really like nothing I have ever seen or heard before. I like it a lot and think you might too.
Michael Senoff
About the Author
Michael Senoff is the CEO and publisher of
http://www.myfirsthmaclient.com
The world's leading free digital consulting audio business library.
Michael is an experienced Internet marketer and talk show host and a popular professional interviewer. Michael has taught 100% on line around the country & around the world to more than 50,000 students.
His over-the-top on line audio interview web site http://www.hardtofindseminars.com is listed in the top 1% of most visited web sites in the world.
Michael has also worked as a coach and adviser to other famous marketing consultants.
Michael is a husband and father of two young boys in Southern California. He has a successful audio publishing business. Michael is originally from Atlanta Georgia and is now based in San Diego, California. Michael works with small to medium sized companies on four different continents.
He is the author of the book: "TALK YOURSELF RICH": (86 of the most revealing, proprietary secrets on the subject of how to make more money with audio interviews and the soon to be released sequel:
AUDIO MARKETING SECRETS. How To Make Your Own Information Product Using Audio Interviews.  Michael may be contacted at Michael@michaelsenoff.com or at (858) 274-7851
Disclaimer: Every effort has been made to accurately represent our products, recordings and their potential. Any claims made of actual
earnings or examples of actual results can be verified upon request. The testimonials and examples used are exceptional results, don't apply  to the average purchaser and are not intended to represent or guarantee that anyone will achieve the same or similar results.
Audio Interviews may contain affiliate links and JS&M Sales & Marketing Inc. may receive commissions associated with any purchases you make on subsequent websites. Therefore, please do not rely solely on endorsements, descriptions, audio interviews contained in this web site or associated sister sites as your sole source of information in evaluating whether to make a purchase on these sites. You should always exercise due diligence before purchasing from any site online.
Each individual 's success depends on his or her background, dedication, desire and motivation. As with any business endeavor, there is an inherent risk of loss of capital and there is no guarantee that you will earn any money using any of the ideas and products sold herein.
Copyrights © 2001-2011 JS&M Sales and Marketing Inc.
Michael Senoff
Founder and Executive Editor
858-274-7851 Office
858-274-2579 FAX
Michael Senoff
JS&M Sales & Marketing Inc.
4735 Clairemont Sq. #361
San Diego, CA 92117
By senoff.michael@gmail.com On October 20, 2010
No Comments
Click here to continue reading